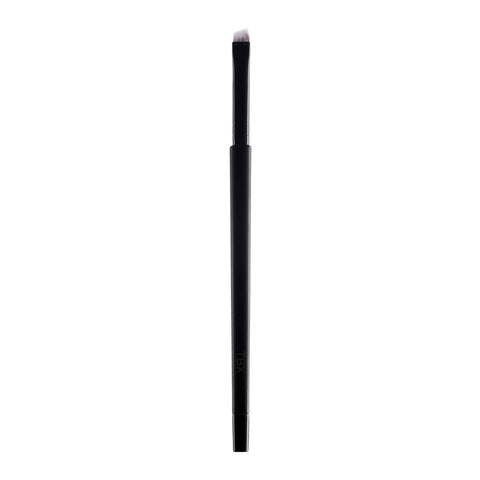 Clearly state and define your brows with the magnetic Brow Definer Brush. Featuring an angled shape and densely-packed synthetic bristles, the Brow Definer Brush allows you to define, fill in and shape eyebrows with precision to create a perfectly groomed appearance.

Use for:
- brow powder, pomade, liquid or gel

Features:
Magnetic - This brush features a Magnetic Base, which means is can be stored and displayed on any metal surface – we recommend the TBX Clique Brush Holder or the TBX Metal Plate.

Synthetic Bristles – Synthetic bristles do not retain as much product as natural bristles, making them ideal for applying liquid or cream products. They are soft, durable, and can be used with most makeup products including powders.

- Precision angled bristles
- Use with powder pomade, liquid or gel brow products
- Aluminium ferrule
Why Magnetic?
Magnetic makeup brushes have many benefits compared to non-magnetic brushes, including:
- Hygienic storage, no transferring of bacteria or product mess between brushes
- Less likely to be damaged or squashed out of shape
- Extends the life of the brush
- Fast drying after washing
– Just hang upside down on the TBX Clique Brush Holder!
- Your whole brush collection can be stored in one convenient and easy to reach place
- Looks great on display in any bedroom or bathroom
Related Products
---