Blush hourglass beauty sponge PINK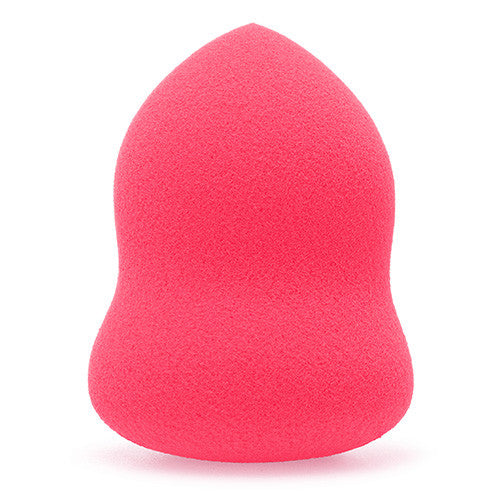 The Blush beauty sponge is a latex-free, high-definition cosmetics sponge designed for easy application and blending of any complexion product.
This product is Latex free and can be used Wet or Dry. When wet, your Blush beauty sponge will increase in size, allowing your product to sit on top of the sponge, allowing you to use less. Your Blush beauty sponge will return to normal size when it air dries.
When dry, the beauty sponge is approximately 56mm from base to tip.
How to use:
Wet your Blush beauty sponge with water 
Squeeze out the excess liquid, using a towel if available 
Dab/ bounce primer, foundation, powder, cream blush, or any other complexion product across the face for flawless results
How to clean:
Wash with a mild soap and rinse thoroughly with warm water
Allow your Blush beauty sponge to AIR dry and return to normal size before next use
We recommend that you clean your Blush beauty sponge every week and replace every couple of months, depending on frequency of use.
Ingredients:
Non-Latex foam
Disclaimer - All reasonable efforts have been made to ensure that ingredient listings, product images and other information for products displayed on this website are up to date, accurate and complete. Product images are intended as a guide only and are not intended to provide a perfect match to the actual product colour. It is recommended that you view and test products that you are unfamiliar with in person in one of our stores and not attempt to colour match off the screen. Please refer to the ingredients list on your product package for the most up to date list of ingredients to ensure it is suitable for your personal use.