Blush silicone blender BLUE
---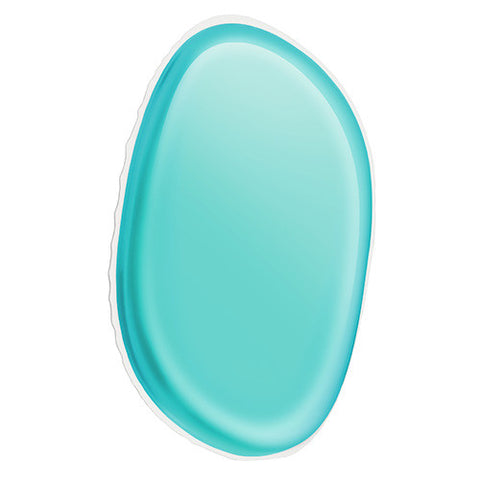 The Blush silicone blender is made from silicone and is very hygienic. No more wasting your expensive face products as the Blush silicone blender doesn't absorb anything and you'll only need about half the amount of product that you used to need using your brush or sponge. 
It will take some getting used to applying your product with your Blush silicone blender and we recommend using your Blush beauty sponge to achieve the best results in final blending.
The Blush silicone blender is approximately 65mm from base to tip.
How to use:
Take a small amount of liquid/ cream product and go in circular motions or back and forth to spread it evenly. 
Tap repeatedly to blend and settle your product, be sure to focus on edges, such as your jawline.
For precise detailing, fold your silicone blender to form a 'point'
Alternatively, once initial application is done, use your sponge to blend and finish as normal. 
How to clean:
Wash with a mild soap and rinse thoroughly with warm water
Pat dry your Blush silicone sponge
Keep away from sharp objects (like scissors, knives or tweezers) and you Blush silicone blender will last a long, long time.
Ingredients:
Silicone
Related Products
---