TBX Foundation Brush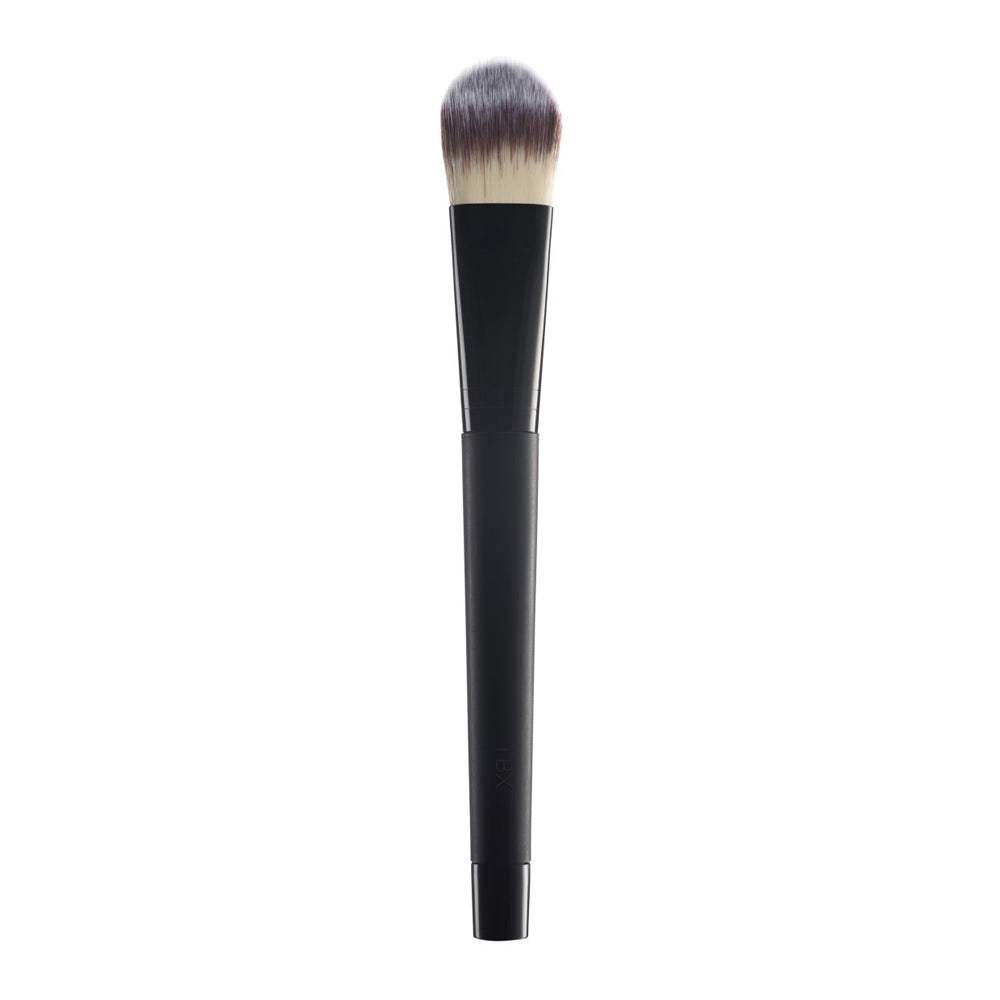 It's all about the base with the magnetic Foundation Makeup Brush. With synthetic fibres, this brush is designed for the best dispersion of cream and liquid foundations to create the perfect base. The domed shape allows for easy precision work around the nose and delicate areas of the face, while super soft bristles make it a dream to use.

Use for:
- Liquid or cream foundation
- Can also be used for concealer

Features:
Magnetic - This brush features a Magnetic Base, which means is can be stored and displayed on any metal surface – we recommend the TBX Clique Brush Holder or the TBX Metal Plate.

Synthetic Bristles – Synthetic bristles do not retain as much product as natural bristles, making them ideal for applying liquid or cream products. They are soft, durable, and can be used with most makeup products including powders.

- Dome shape
- Full/firm make
- Ideal for liquid or cream
- Aluminium ferrule
Tip: For a flawlessly natural look, apply foundation to the centre of the face (where the most application is required) and blend out towards the outer perimeters of the face.

Why Magnetic?
Magnetic makeup brushes have many benefits compared to non-magnetic brushes, including:
- Hygienic storage, no transferring of bacteria or product mess between brushes
- Less likely to be damaged or squashed out of shape
- Extends the life of the brush
- Fast drying after washing
– Just hang upside down on the TBX Clique Brush Holder!
- Your whole brush collection can be stored in one convenient and easy to reach place
- Looks great on display in any bedroom or bathroom
Disclaimer - All reasonable efforts have been made to ensure that ingredient listings, product images and other information for products displayed on this website are up to date, accurate and complete. Product images are intended as a guide only and are not intended to provide a perfect match to the actual product colour. It is recommended that you view and test products that you are unfamiliar with in person in one of our stores and not attempt to colour match off the screen. Please refer to the ingredients list on your product package for the most up to date list of ingredients to ensure it is suitable for your personal use.