Clear Lockable Liquid Pump Dispenser 210ml
---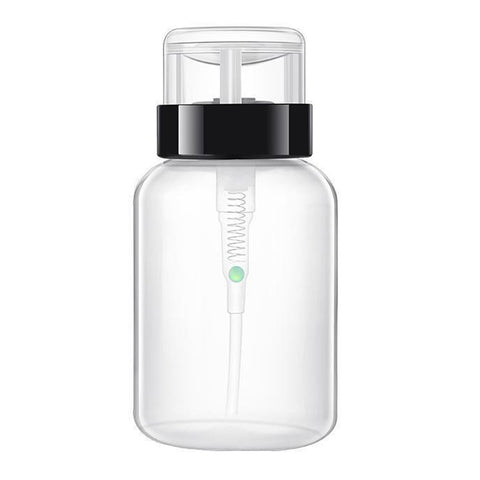 This clear pump container is for dispensing a small amount of liquid in convenient manner straight on to a cotton wipe/ pad/ ball without any spillage. The pump is lockable and has a flip lid to cover and protect the pump.
It is made from HDPE plastic and is suitable for Makeup Remover, Toners, Acetone and Rubbing alcohol.
Volume: 210ml
Dimensions: Height 12cm  Width 6cm
Direction of Use:
Fill the bottle with the desired liquid

Place a cotton pad on the top and press the center of the pump

The liquid will pumped from the bottle to the lip where it can be soaked up by a cotton wipe/ pad/ ball.
Related Products
---