Bluesky Hard Gel 15ml 04 PINK
---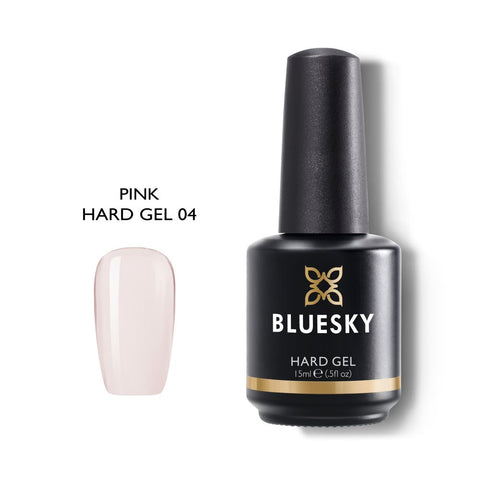 This liquid builder gel is specially formulated to create beautiful, durable nail extensions with a natural finish.
For uneven nails, Bluesky Hard Gel performs exceptionally, creating an even surface when applied after the base coat and before the colour coat. The result is smooth, uniform colour coverage that enhances your nail beauty.
Whether you're tackling short nails or irregular surfaces, Bluesky Hard Gel delivers professional results every time.

Quick Facts
Can be used as a nail strengthener
Liquid Builder gel
Create short extensions (up to 2cm) with ease
Can be used with out without a colour coat
Soak off hard gel with acetone to remove
Vegan formulation
Cruelty free
Related Products
---