Swisspers Facial Wipes GREEN TEA Twin 2x 25pack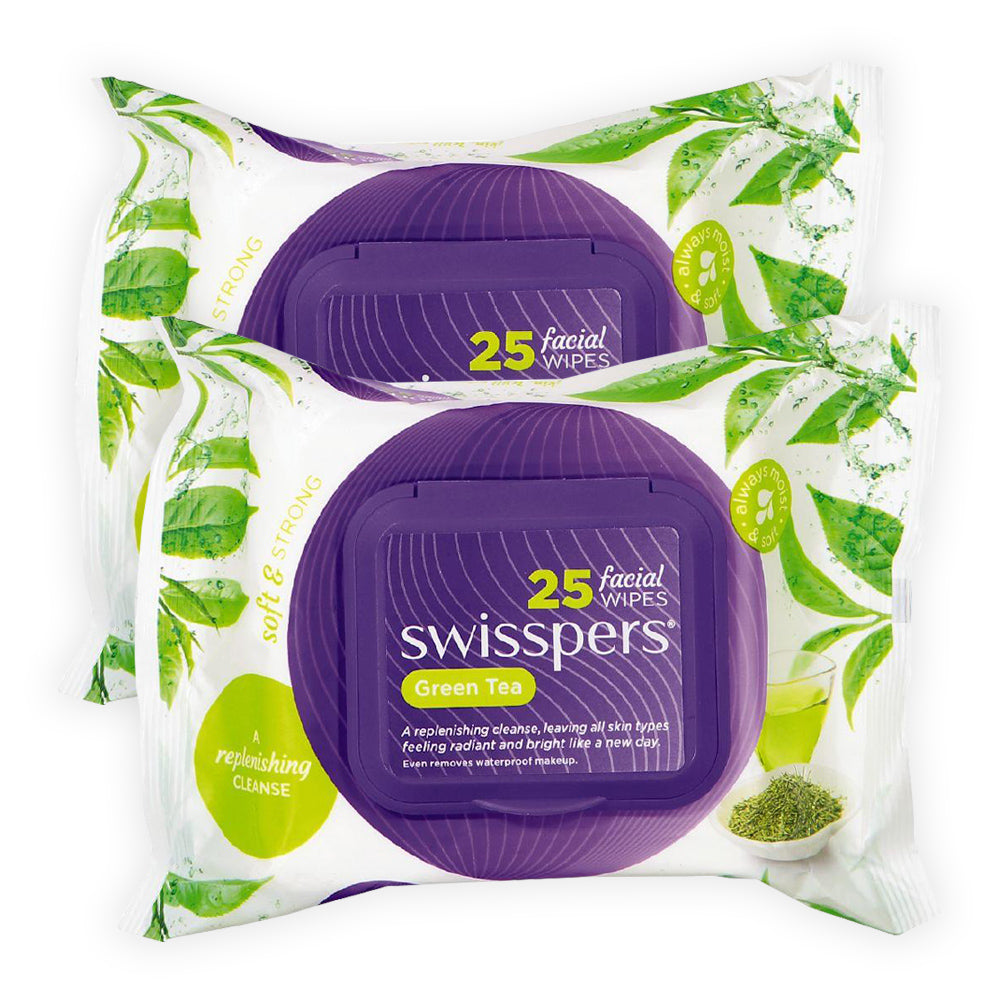 A replenishing cleanse, leaving all skin types feeling radiant and bright light a new day.
Cleanse and moisturise your skin in one easy wipe. Removes the most stubborn makeup; we're talking waterproof mascara level.
This product must be used within 6 months of opening
Disclaimer - All reasonable efforts have been made to ensure that ingredient listings, product images and other information for products displayed on this website are up to date, accurate and complete. Product images are intended as a guide only and are not intended to provide a perfect match to the actual product colour. It is recommended that you view and test products that you are unfamiliar with in person in one of our stores and not attempt to colour match off the screen. Please refer to the ingredients list on your product package for the most up to date list of ingredients to ensure it is suitable for your personal use.
Aqua, Glycerin, Propylene Glycol, Cetearyl Isononanoate, Glyceryl Stearate, Cetyl Palmitate, Cetearyl Alcohol, Ceteareth- 20, Ceteareth- 12, Phenoxyethanol, Camellia Sinensis Leaf Extract, Alos Barbadensis Leaf Juice, PEG-35 Castor Oil, PEG-60 Castor Oil, Sodium Benzoate, Disodium Cocoamphodiacetate, Ethylhexylglycerin, Benzoic Acid, Citric Acid, Sodium Citrate, Tocopheryl Acetate, Disodium EDTA, Parfum, Dehydreoacetic Acid
• Hold softly over your face for a moment then gently wipe away makeup & impurities
• Expert Tip - Make the most of your cleansing moment: hold the wipe softly over your face, take a slow, deep breath in and then slowly breath out, allowing your shoulders and neck to relax. Repeat, enjoying the aroma of the wipe, then gently wipe away makeup, disposing in the rubbish bin