NYX Soft Matte Lip Cream 4 pack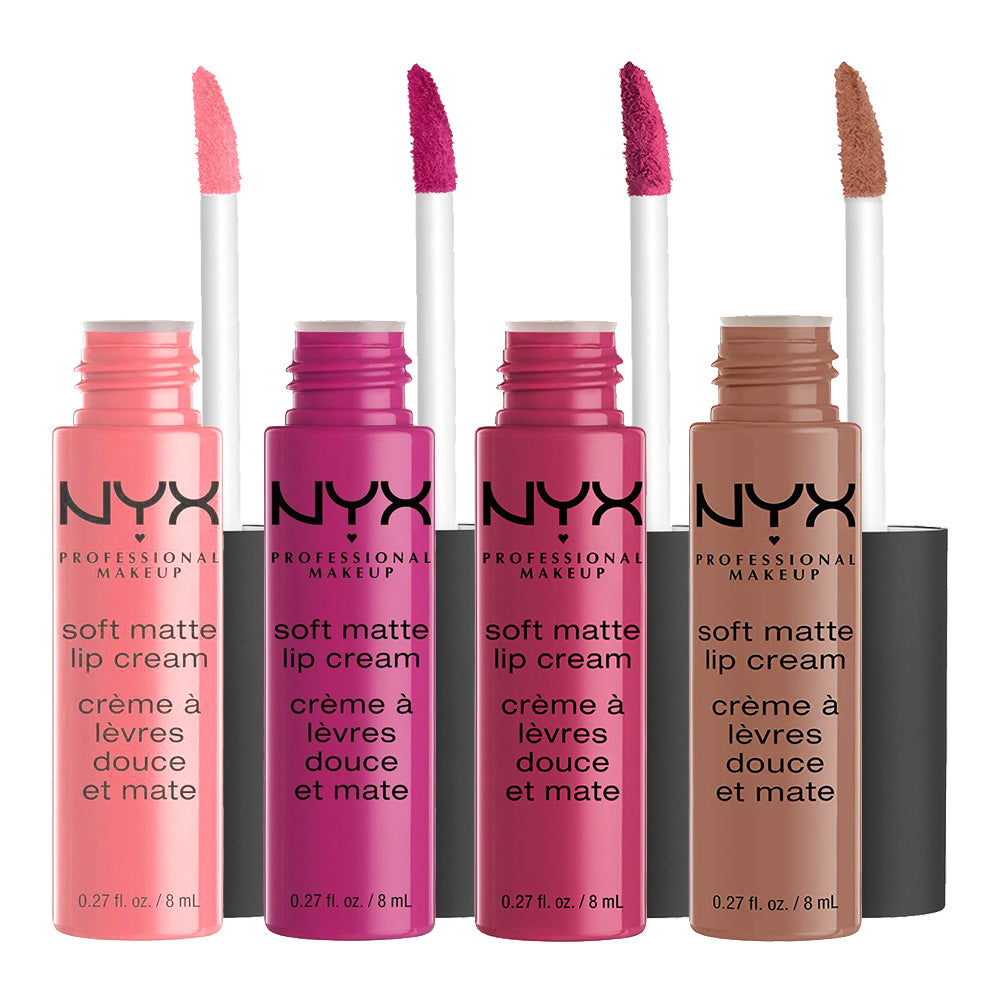 NYX Soft Matte Lip Cream delivers a burst of creamy colour and sets to a stunning matte finish. Surprisingly durable, lightweight and delightfully creamy, it's no wonder this sweetly scented formula is a fan favourite.
Quick Facts
Matte finish
Durable, lightweight and delightfully creamy
Highly pigmented, plush formula
Sweetly scented formula
Set contains, all 8.0ml
SMLC03 Tokyo
SMLC07 Addis Ababa
SMLC18 Prague
SMLC60 Leon
Disclaimer - All reasonable efforts have been made to ensure that ingredient listings, product images and other information for products displayed on this website are up to date, accurate and complete. Product images are intended as a guide only and are not intended to provide a perfect match to the actual product colour. It is recommended that you view and test products that you are unfamiliar with in person in one of our stores and not attempt to colour match off the screen. Please refer to the ingredients list on your product package for the most up to date list of ingredients to ensure it is suitable for your personal use.