Blush Liquid Glow Illuminator 20.0ml 05 GOLD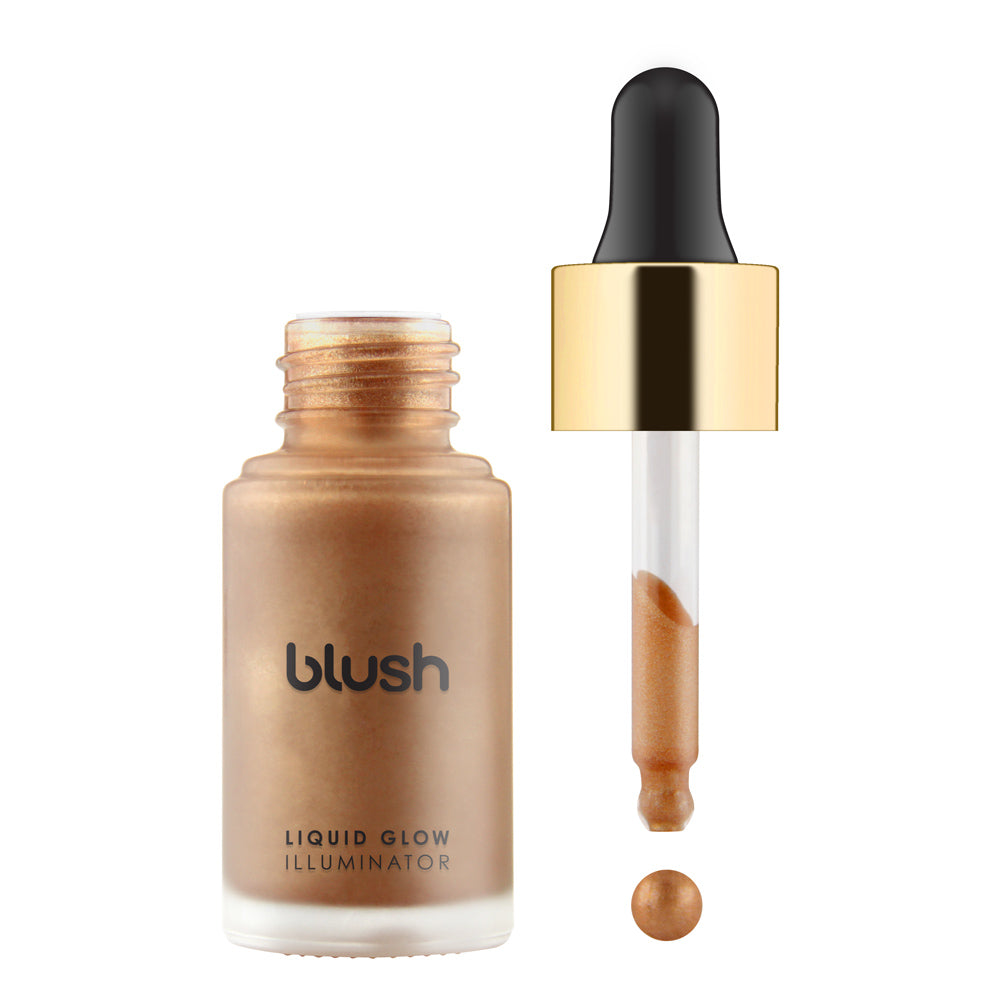 A concentrated, highly pigmented liquid illuminator.
Add a few drops and mix thoroughly with your favourite foundation, primer or moisturiser for a customised illuminating finish or dramatic all over glow. Use on its own as a liquid highlighter by applying to the high points of you face or collarbone and blend.
When blending we recommend using a synthetic brush or blending sponge.
Shake well before use.
There are currently 3 shades in our Liquid Glow Illuminator range.
Warning: Immediately discontinue use if signs of rash or irritation appear. Store below 30C/ 86F
Disclaimer - All reasonable efforts have been made to ensure that ingredient listings, product images and other information for products displayed on this website are up to date, accurate and complete. Product images are intended as a guide only and are not intended to provide a perfect match to the actual product colour. It is recommended that you view and test products that you are unfamiliar with in person in one of our stores and not attempt to colour match off the screen. Please refer to the ingredients list on your product package for the most up to date list of ingredients to ensure it is suitable for your personal use.